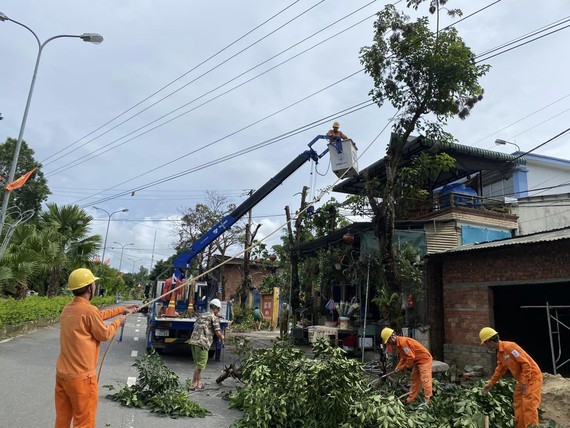 Electricity employees are clearing the corridors of power line routes in Quang Nam Province

Typhoon No.4 (Noru) is considered an extremely severe storm with a super-high speed. It is forecast that Noru will create strong wind and high waves in the middle and north waters of the East Sea. Tonight, it will directly affect the coastal area of the Central region, particularly from Quang Tri Province to Binh Thuan Province. Heavy rain is expected in the north and central part of the Central region as well as the north of the Central Highlands.
Therefore, MoCST asked that Directors of all Departments of Culture, Sport and Tourism in areas under the storm effect check and strictly monitor the number of tourism ships to guide them to safe shelters. The quantity of tourists must be calculated precisely for a suitable evacuation plan to ensure safety for these people.
Tourist sites under the responsibility of these departments like historical-cultural relics, scenic spots, tourist areas must be properly protected. Entertainment, recreation, and tourism activities in these areas must be temporarily stopped during Noru's landfall.
The agencies and units of MoCST sited in the affected localities must closely monitor the storm's developments and the announcements of the local authorities as well as relevant ministries to take appropriate measures to ensure the safety of life and property for civil servants, public employees, teachers, students.
Storm fighting task forces, vehicles, equipment must be readily available to support the localities as required to overcome the consequences of Noru.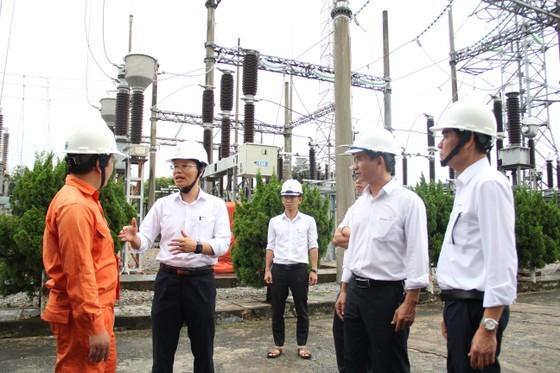 Deputy Director of EVNCPC Le Hoang Anh Dung is checking the preparation tasks at TBA 110kV Tam Ky.
Meanwhile, EVNCPC is urgently activating storm fighting measures at all of its member units which are located in affected areas. Backup materials are prepared, offices and warehouses are braced, and outdoor materials are covered for protection.
During the storm, electricity safety of the staff and citizens must be the top priority of EVNCPC. The company also assigns sufficient human resources on duty to address any incidents arisen in the 110kV electricity grid by this severe storm in the provinces of the Central region and Central Highlands.
All units must cancel or postpone any unnecessary meetings and activities to focus all resources to fight against Noru.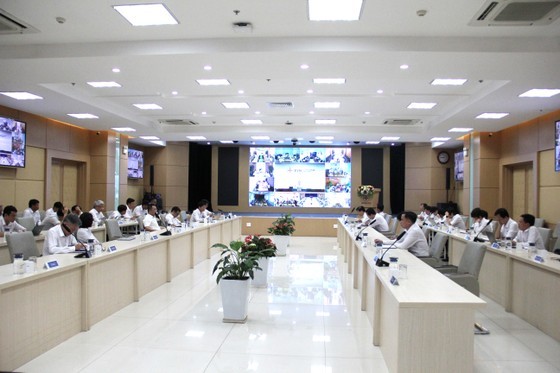 An online meeting of EVNCPC to prepare for Noru's landfall
It is predicted that this storm can cause serious damages to the infrastructure, so all units must urgently calculate the possibility of flooding in power plants and stations to devise suitable solutions in order to quickly handle any discovered incidents.