The Air Force One touched down at the Da Nang International Airport at about 12.20 pm local time. This is the fourth leg of his 13-day Asia trip.

The US president will participate in the APEC Summit and deliver a speech presenting "the United States' vision for a free and open Asia-Pacific region and underscore the important role the region plays in advancing America's economic prosperity" at the APEC Summit.
On November 11, he will travel to Hanoi for the official visit and bilateral meetings with President Tran Dai Quang and other senior Vietnamese leaders.
President Donald Trump will leave Vietnam for the Philippines in the evening on the day.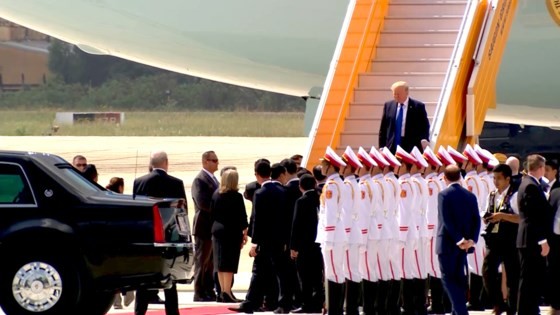 U.S. President Donald Trump landed in Da Nang on November 10.