The Department of Culture, Sports and Tourism in Can Tho City yesterday said that the flower street in the city was full of visitors. Asides from that My Khanh tourist village, Ong De eco-tourist site and Ninh Kieu wharf attracted lot of holidaymakers.

Sam Mountain tourist site in Chau Doc city, An Giang province received thousands of visitors a day since the first day of the lunar year.
Ms. Le Thi Cam Dao from Thot Not district, Can Tho city said that her family visited the mountain to worship Ba Chua Xu (the Holy Mother of the Realm) and pray for peace and luck.
Kien Giang province also saw a high increase in the number of visitors during Lunar New Year festival.
Rach Gia city in the province has been the rest stop of visitors during the journey to tourist destinations in other provinces such as Phu Quoc island, Ha Tien city and the Nam Du islands.
Kien Giang province's tourist department said that the number of visitors to the province increased about 30 percent in four days from February 4-7 over the same period in 2018. The strongest increase was in Phu Quoc with lot of international visitors.
It is estimated that the number of visitors to Kien Giang reached 550,014 in January 2019, a year on year increase of 42.2 percent and revenue hit VND663.3 billion in the same month, up 32.7 percent.
Phu Quoc alone hosted 376,111 people, rising 57.5 percent over the same period last year with revenue surging 34.5 percent to VND628.8 billion.
In Hau Giang province, tens of thousands of people flocked to eight locations in the province to see fireworks display. Hau Giang Truc Lam Zen Monastery locating in Vinh Tuong crossroads, Long My town received tens of thousands of residents who come to pray for peace. The pagoda cooked vegetarian Tet cakes to give residents living in surrounding area and visitors to the pagoda to pray for peace.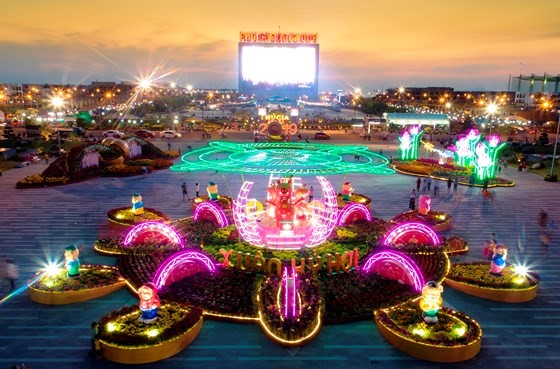 Rach Gia flower street at night (Photo: SGGP)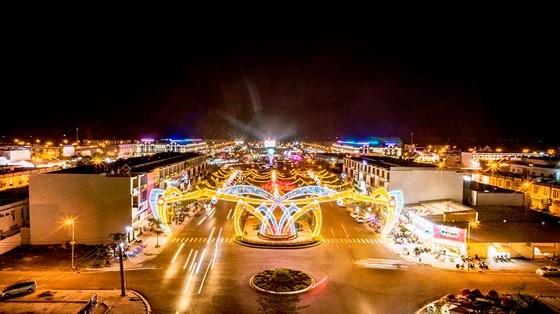 Rach Gia coastal city lures lot of spring travelers (Photo: SGGP)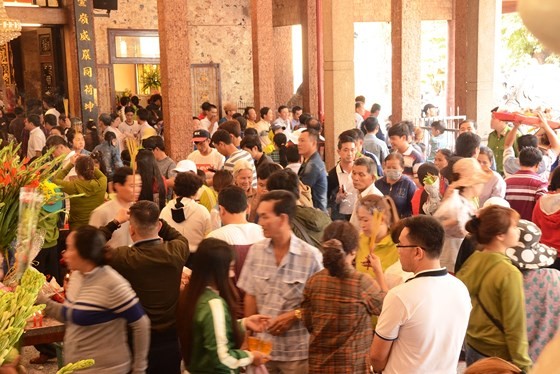 Sam Mountain relic site in An Giang province is one of the most crowded places in the Mekong Delta in Lunar New Year (Photo: SGGP)