The event aimed to mark 30 years since its re-establishment after splitting from former Nghia Binh province in 1989, according to provincial leaders at the bridge inauguration ceremony.

Construction of the Thach Bich bridge began in September, 2016 at an estimated cost of VND650 billion. It measures 18 meters in width and has the total length of 2.4 kilometers, in which the bridge path is longer than 875 meters.
This is the third bridge across the Tra Khuc River. The bridge has its first start at the intersection of Chu Van An Street and Ton Duc Thang Street in Quang Ngai city's Tran Phu ward, and ends at National Highway 24B at Km22+300 in Tinh An Tay commune.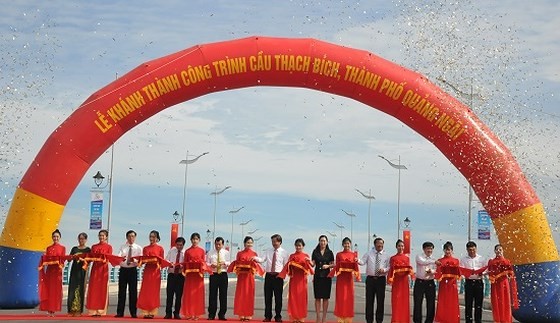 At the bridge inauguration ceremony