Viettours is one of top domestic travel agencies to organize Meetings, Incentives, Conferences and Exhibitions (MICE) Tour.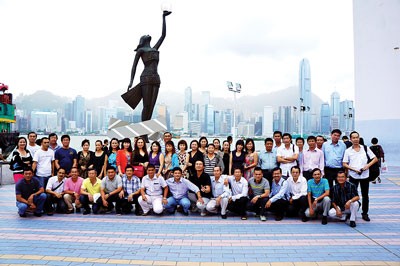 Viettours'MICE tourists visited HongKong (China) in early 2014
The company organized a MICE Tour to the United States for the Exhibition for High Technology held in Las Vegas. Over 300 people attended the tour in Indonesia to participate in the 2014 Bali Forum.
"Over 15,000 tourists have traveled abroad with Viettours every year and they are very happy to continue in booking Viettours for their upcoming tour, because we have continuously booked high-value MICE tours since New Year," said Viettours Manager.
The company has been organizing these tours for 13 years and has a trained staff leading the tours. Over 98 percent of customers receive visas into countries such as United States, Canada, and in Europe.
The company sent 400 tourists to New Zealand in 2013.
Booking a MICE Tour is competitive but we have follow the business mantra, 'Good business, welcome more visitors,' therefore 90 percent of our customers return for more, said Viettours Manager. The company is proud of the success of the program.
Viettours office is located on 104 Nguyen Cong Tru St, District 1, HCMC.