Although the national women's volleyball team have not played any matches during the last three months, they have risen nine steps to the 35th place in the world rankings.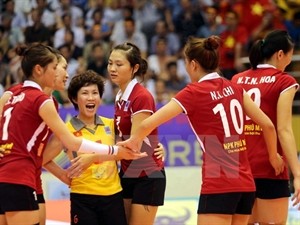 Vietnamese women's volleyball team (Source: VNA)
According to the International Volleyball Federation, in Asia, Vietnam was ranked sixth, behind China (the world's No 3), Japan (4), the Republic of Korea (10), Thailand (12), and Kazakhstan (19).
The United States, which won the 2014 world championships, was the world leader in the rankings. The second and third spots were occupied by Brazil and China, respectively.
On the men's side, Brazil and Russia took the lead in the rankings.