Swift flowing floodwaters burst a valve of Song Bung 2 hydropower plant's dam sweeping away to workers on the construction site in the central province of Quang Nam at 4:25 p.m. on September 13.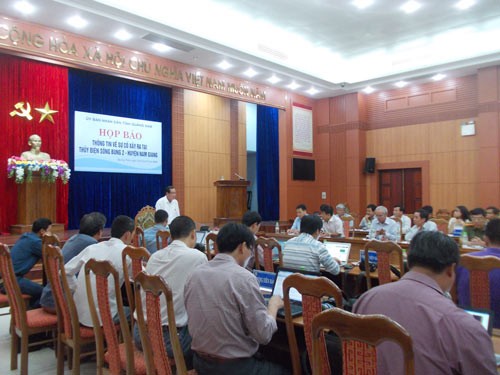 A view of the press meeting in Quang Nam province this morning (Photo: SGGP)
At a press conference in Quang Nam this morning, deputy chairman of the province People's Committee Huynh Khanh Toan said that Typhoon Rai and a tropical depression had triggered heavy rains and flooding in the area since September 11.
 
Besides the two missing who are workers of Irrigation Construction Corporation No. 4, the province has lost contact with five other people afforesting in the hydropower plant area.
 
Local authorities have instructed authorized agencies to seek the missing ones, evacuate local residents and their properties from dangerous areas and keep a close eye on floodwater level and the hydropower plant to ensure safety.
 
Work started on the Song Bung 2 hydropower plant in 2012 by Vietnam Electricity with the total capital of VND3.6 trillion (US$160.36 million). It is expected to be built this year.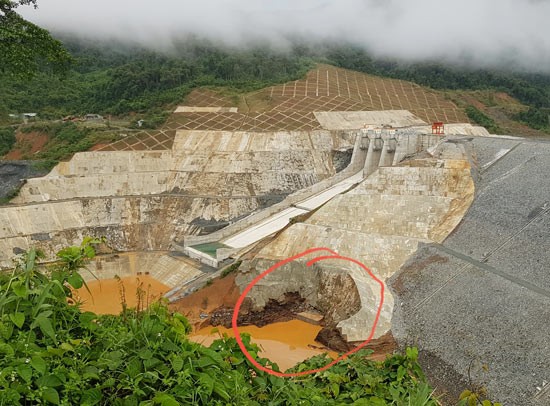 The burst position in the red circle (Photo: SGGP)