Vietnam does not support the use of freedom of speech to insult other people or to incite extremism, damaging the good ties between Vietnam and Cambodia, Foreign Ministry spokesman Le Hai Binh said.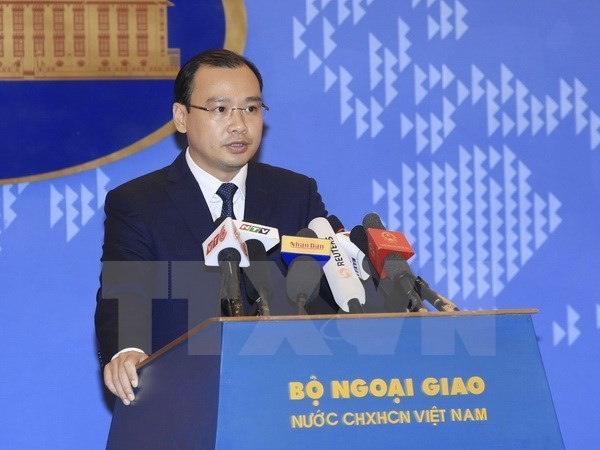 Foreign Ministry spokesman Le Hai Binh (Photo: VNA)
Binh made the remark on August 30 after the spokesperson of the Cambodian Foreign Ministry issued a statement criticising some persons who made insulting comments on the Facebook page of Cambodian Prime Minister Hun Sen.
"The comments on the social media of a group of persons believed to be Vietnamese are their personal opinions and do not reflect Vietnam's stance," spokesperson Le Hai Binh said.
He stressed that Vietnam attaches great importance to the good neighbourliness and comprehensive cooperation with Cambodia, and has made great efforts together with Cambodia to maintain and develop a peaceful, friendly bilateral relationship in the common interest of the two peoples.