The Prime Minister has just decided recognizing My Tho city of Tien Giang province, Tam Ky city of Quang Nam and Tra Vinh town of Tra Vinh province as the first-grade urban area and the second- grade urban areas respectively.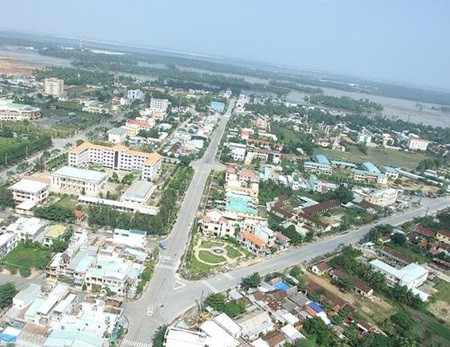 Tam Ky city of Quang Nam province -Photo: VNS
Accordingly, My Tho city spent over 300 years of its establishment and development. During past ten years since the city had been recognized as the second -grade urban area in 2015, the local authority has been trying to invest into infrastructure and society development to take the city to be a modern-looking and civilized one in the Mekong Delta region.
Meanwhile, Tam Ky, the largest city in Quang Nam province which is one of the central key economic zones. In 2015, the city's trade and service sector contributed 72, 8 percent, 24, 5 percent for industry and building sector, and 2, 7 percent for agriculture field.
On the occasion, Tra Vinh town also recognized the second grade urban area. Earlier, it was the third- grade urban area in 2007, and the city belonged to Tra Vinh province in 2010.
Recent years, the city has focused on investing as well as building synchronic substructure, aiming to actively improve life for local residents as well as change the city's face in near future.