According to the letter sent to press agencies, as the leader of the ministry and member of the family related to the case, Minister Tran Tuan Anh admitted his fault for the case.
Through press agencies, he and his family sent an apology to the entire passengers on flight VN262 in which his wife flew on January 4. Especially, he apologized the people, leaders of the Party and the State and his colleagues in the ministry.
He would review the matter to ensure that no similar case will occur in the future.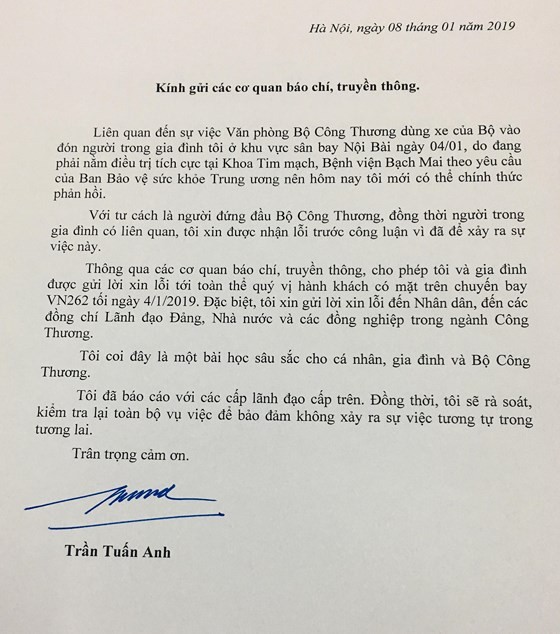 The apology letter