Fifty percent of upper middle and high ranking real estate purchase volume in Ho Chi Minh City is for speculation, according to the city Real Estate Association (Horea).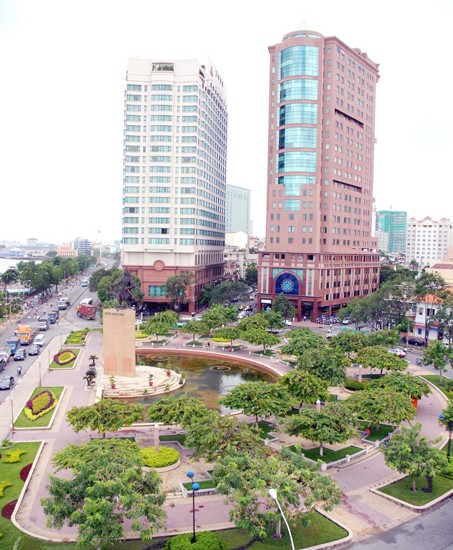 Illustrative photo: SGGP
Citing data from the Department of Construction, the association said that HCMC has recognized 47 future housing projects with 24,461 apartments to be eligible for capital mobilization during the first nine months this year.
The nine months saw a high increase in secondary investors buying for sale in the high and upper middle grade segments.
Foreign housing buyers in HCMC have mainly purchased for investment and trading.
Statistics from American commercial real estate group CBRE show that 38 percent of housing purchases in the city is for lease, 21 percent for sale and only 29 percent for dwelling.
Chairman of Horea Le Hoang Chau said that the rate of secondary investors of 50 percent concerning.
The real estate market for the last nine months has been amid growth phase but showed signs of slowdown and implicit unstable factors, Mr. Chau estimated.
They will negatively impact the market's stabilization unless being solved at the right time, said he.
Commercial apartment supply with the affordable price of VND15 million (US$672) a square meter or VND1 billion ($45,000) an apartment is limited.
These products for lease with the rent of VND1.5-3 million a month have been in the same situation.
There is a shortage of social housing supply. The city now has a total of only eight projects getting loans from the Government's credit package VND30 trillion (US$1.34 billion).
In addition, three social housing projects have been developed by Le Thanh, Nam Long and Thien Phat companies and 39 projects expected to be built in the next four years.