Launched on January 9, 2016, the book street sold more than 2 million copies of books and reached the revenue of VND105.75 billion. The spot saw 43 activities related to political and cultural events of the city and the country; 51 exhibitions of books, photo, painting and cultural products; 433 book launches, discussions and exchanges between writers and readers over the past three years.

The book street which is regarded as a unique cultural space of the city has become a popular destination attracting a large number of local and foreign visitors.
The 200-m long section adjacent to the iconic Central Post Office in the heart of the city is designed to provide a location for businesses in the publishing sector to organize events and present products, and a cultural space for book enthusiasts.
The pedestrian-only street includes more than 20 book stalls featuring books and magazines from domestic and foreign publishers. The booths have been operated by publishers and distributors such as Kim Dong Publishing House, Tre (Youth) Publishing House, Tong Hop (General) Publishing House and others.
In last April, the Ho Chi Minh City Department of Transport coordinated with the HCMC Book Street Company to launch book bus providing a mobile library service for book lovers in the city . The book bus which serves as a mini library supports readers by supplying mobile library facilities, such as wooden shelves, tables and chairs.
On this occasion, the organization board announced the list of 10 best books of 2018 to inspire teen readers. Started on October 10, 2018, the vote aims to encourage and promote reading habit and create a list of must-read books for readers, especially young people.
Additionally, the management board of the HCMC book street and delegates cut the ribbon to inaugurate an area promoting traffic regulation order and safety in the book street to raise children's awareness about traffic safety. The area covers on 40 m2 did not use budget funds, but mobilised social capital of about VND500 million to build the playing ground, said Deputy director of HCMC Book Street, Quach Thu Nguyet.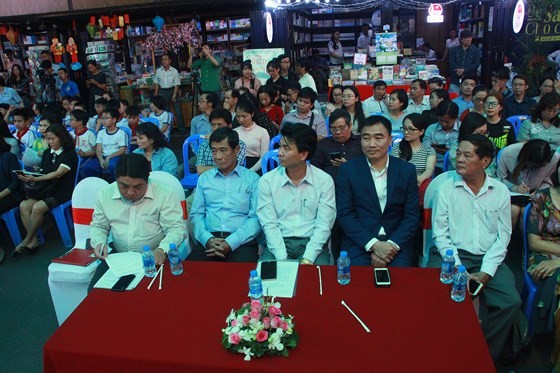 At the ceremony marking the 3rd anniversary of the founding of Ho Chi Minh City Book Street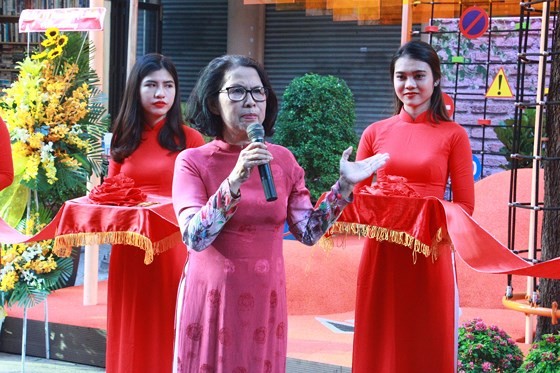 Deputy director of HCMC Book Street, Quach Thu Nguyet speaks at the event.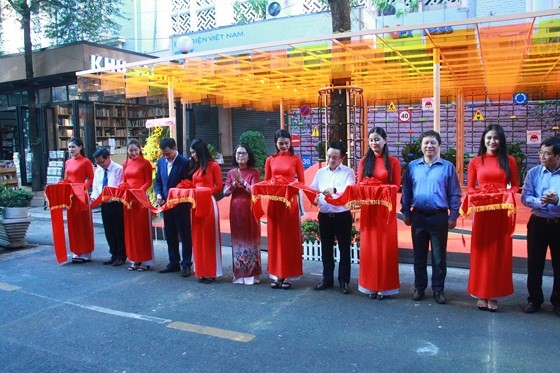 At the ribbon-cutting ceremony of children's traffic playground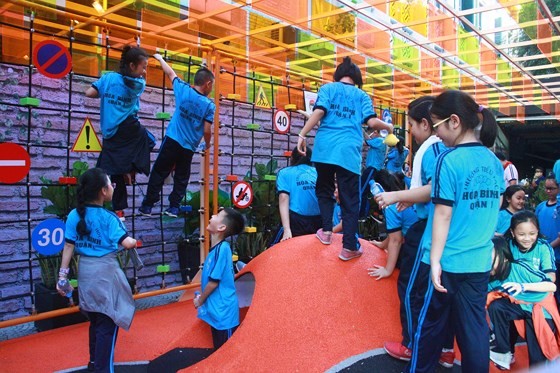 Children's playing playground in the book street